"Everything is possible as long as you have a passion and a plan."
 - Jeff LaBelle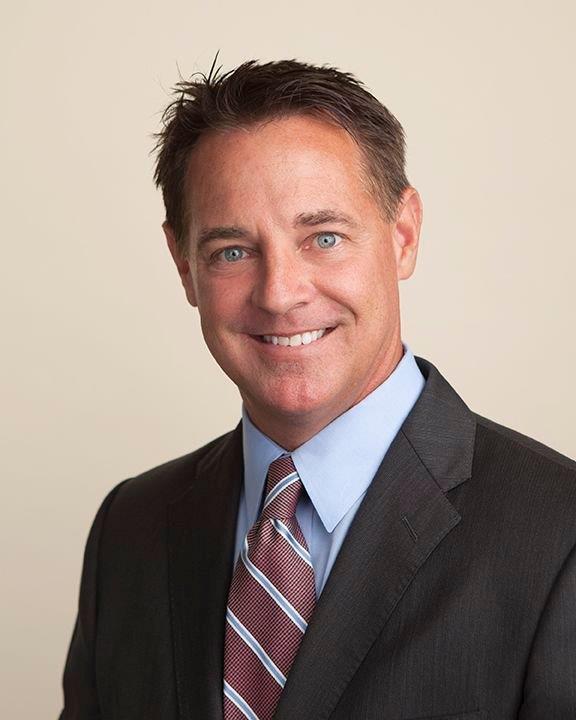 Jeffrey G. LaBelle
President & CEO, 2013 5 Star Wealth Manager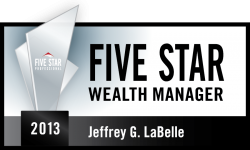 President and CEO of Gulf Coast Wealth Advisors and Gulf Coast Insurance Group, Jeff LaBelle provides his clients with 27+ years of experience in the financial industry. His "three bucket approach" addresses client's need for growth, income, and liquidity in their portfolio. Jeff's goal is to minimize risk and provide a predictable income stream. He strives to concentrate on conservative strategies that produce tax efficient income for his clients. Jeff is the recipient of the 2013 Five Star Wealth Manager Award.  He has assembled a talented team of financial professionals offering a wide range of experiences from the CFP® (Certified Financial Planner) professional designation to CPA (Certified Public Accountant). Together, we offer each of our client's a fact-based, strategy driven approach to preserving capital and investing wisely in an ever-changing world.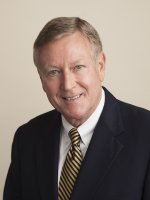 John Scott
Gulf Coast Wealth Advisor
Army veteran, John Scott's military experience is evident in his approach to clients. Each portfolio he designs is built on a foundation of honor, dedication, and respect, while always keeping his clients best interests on the forefront. With over 30 years of experience, John works closely with pre-retirees and retirees to develop investment strategies that balance growth and protection regardless of the ups and downs of the market. John has a clear understanding that each Season in a client's life creates different needs and it is important for clients to work with a financial professional dedicated to meeting those needs. John specializes in protecting his client's assets while simultaneously generating income that his clients can use later in life.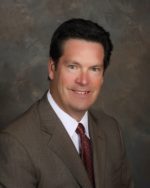 Bruce B. Ficken
Partner
Bruce B. Ficken helps his clients achieve, enhance and preserve that which is most important to them by providing solutions tailored to their unique financial and personal objectives. 
Bruce has provided financial services to individuals and business owners for more than 30 years, gaining a breadth of experience working at some of the largest banks and insurance companies across the globe.  He provides a high level of service and attention to each of his clients, and his depth of experience enables him to share important investment and planning insight with his clients to help navigate varied and unpredictable investment environments.  Bruce has earned two finance related Master's degrees from New York University, his Bachelor's degree from Tulane University and a Certificate in Financial Planning from Teacher's College at Columbia University.
Employing a straightforward approach to planning, Bruce's process begins by listening to understand each client's circumstances, objectives, priorities and fears.  He then recommends the best solution tailored to each client's unique situation and goals.  Once  the plan is implemented, an ongoing process is established to re-confirm the client's objectives as they pass through the stages of life.  Bruce chose to become a financial advisor because he finds the process of helping clients achieve their lifetime goals the most rewarding profession.
Sandy Brown
Administrative Assistant
Sandy Brown's professional career includes over 23 years in the investment and insurance industries as administrative assistant, operations manager and investment advisor. Sandy also worked with Estate Planning attorneys giving her a well-rounded understanding of how investing and estate planning go hand-in-hand as clients transition from wealth accumulation to wealth distribution and finally leaving a legacy. Her first hand knowledge helps her to understand our client's needs and issues so she can provide excellent client service.
Mishy Rashid
Marketing Consultant
Mishy has earned numerous awards, special recognition and outstanding achievements in healthcare, consumer discretionary businesses, non-profits and academic pursuits. Fluent in six languages, she has travelled extensively throughout the world.
Her academic achievements include B.S. in Inter Global Studies at Princeton and Arcadia University;
An M.B.A. from Kaplan University and graduated from the Pitino School of Law at the University of Northern California. She is currently enrolled in the Master of Public Health program at Everglades University.
She is an activist for aging with dignity and a proponent of the virtues of having long term care insurance. She enjoys senior activities including travel, dancing, writing and cooking.
Nicole LaBelle
Customer Support
http://gulfcoastwealthadvisors.com/wp-admin/admin-ajax.php
Why Gulf Coast Wealth Advisors?
Focused risk management

Institutional style portfolio management

Client tailored portfolios

Tax sensitive management
Disciplined and objective management style
Schedule Now
Complimentary Plan and Portfolio Review
Securities and advisory services offered through LPL Financial, a registered investment advisor, Member FINRA, SIPC. Gulf Coast Wealth Advisors and LPL Financial are separate entities. The LPL Financial registered representatives associated with this page may only discuss and/or transact business with residents of the following states: FL, GA, IL, IN, MA, MI, MO, NE, NY, PA, SC, VA, VT.
This site is for informational purposes only and does not constitute an offer to sell or a solicitation of an offer to buy any security which may be referenced herein.  We suggest that you consult with your financial or tax advisor with regard to your individual situation.  This site has been published in the United States for resident of the United States.  Persons mentioned in this site may only transact business in states in which they have been properly registered or are exempt from registration.
Legal, privacy, copyright and trademark information
Check the background of this investment professional on FINRA's BrokerCheck